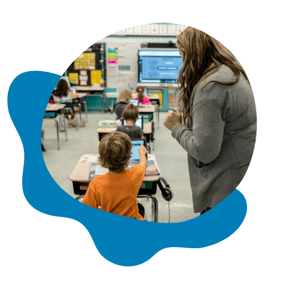 Be there for your students - anywhere. With the best teaching tools and practices to support social and emotional learning and create a learning environment where everyone thrives.
Discover long term, flexible EdTech solutions that unite learners everywhere with engaging activities that keep students showing up, logging on and strongly connecting.
Explore. Learn. Connect.

Join strategy sessions designed to create unparalleled collaborative experiences, engage students by empowering teachers, and share blended learning approaches, social and emotional learning strategies, and real-life learning practices that really work.
Award-winning technology and support
We're honored to be recognized as a team that offers high quality, reliable products for teachers, learners, and teams worldwide. Explore some of the awards we're particularly proud of.