Design simpler interactive workspaces for better collaboration
Dynamic collaboration is a natural part of today's hybrid work environment. As a result, businesses are rethinking what their physical and digital infrastructure looks like to create a more captivating work environment.
Learn how to level up your meeting spaces for more effective collaboration. Download our guide.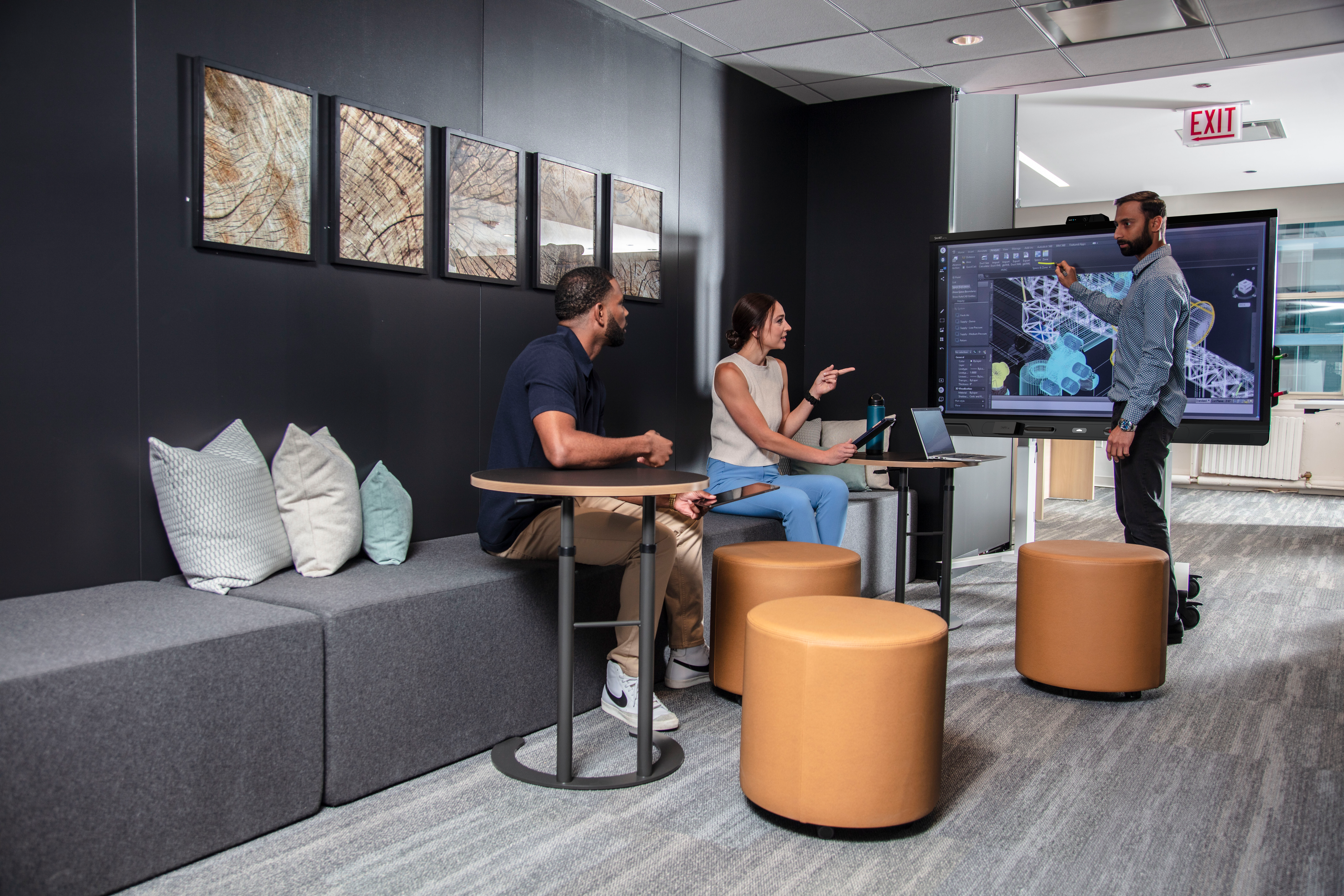 Download our guide to learn how to design modern workspaces with best-in-class collaboration tools.
Open Collaborative Spaces
SMART solutions enable the best collaborative spaces with display options allowing multiple users to brainstorm, ink, create, and manipulate content together. These displays are one-touch ready, easy enough for anyone to walk up and use instantly, which increases productivity and the unhindered flow of ideas.
Huddle Space
SMART solutions in huddle spaces such as a SMART interactive display, effectively allow teams to add remote participants to a meeting and spontaneously pull up documents, mark them up, and brainstorm actively, for real-time collaboration.
Conference Room
SMART solutions allow conference leaders and stakeholders to share complex ideas, and clearly communicate their message. SMART displays work with the most popular video conferencing apps, such as Microsoft Teams™, Zoom™, Google Meet™, and Webex™ so that remote participants can always be a part of the mix.
SMART Boards help develop communication, and teamwork within the work environment. Is the right tool for the right place at the right time.​

We could not believe how easy it is to use the SMART Board with minimal training and practice.​

Start designing your modern workspace for more effective collaboration
Book a demo to find out how SMART solutions can suit your team and workplace.