The future of education is

Interactive
As classrooms change from in-person, online, and back again, we are given an opportunity to measure and support digital equity and advancements in educational technology. This is not simply a question about modernizing schools, so we've put together resources to help you discover:
The key intersections of accessibility, flexibility, integration, and affordability when building a classroom for blended learning.

Practical step-by-step tactics for leveraging technology and improving student outcomes with digital equity in mind.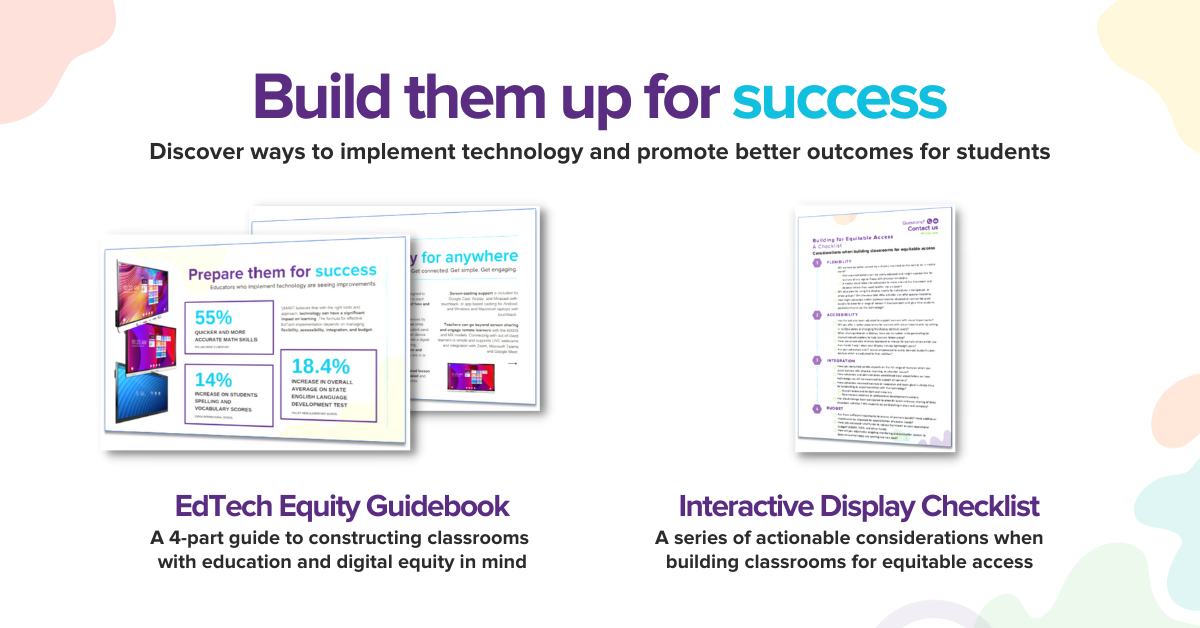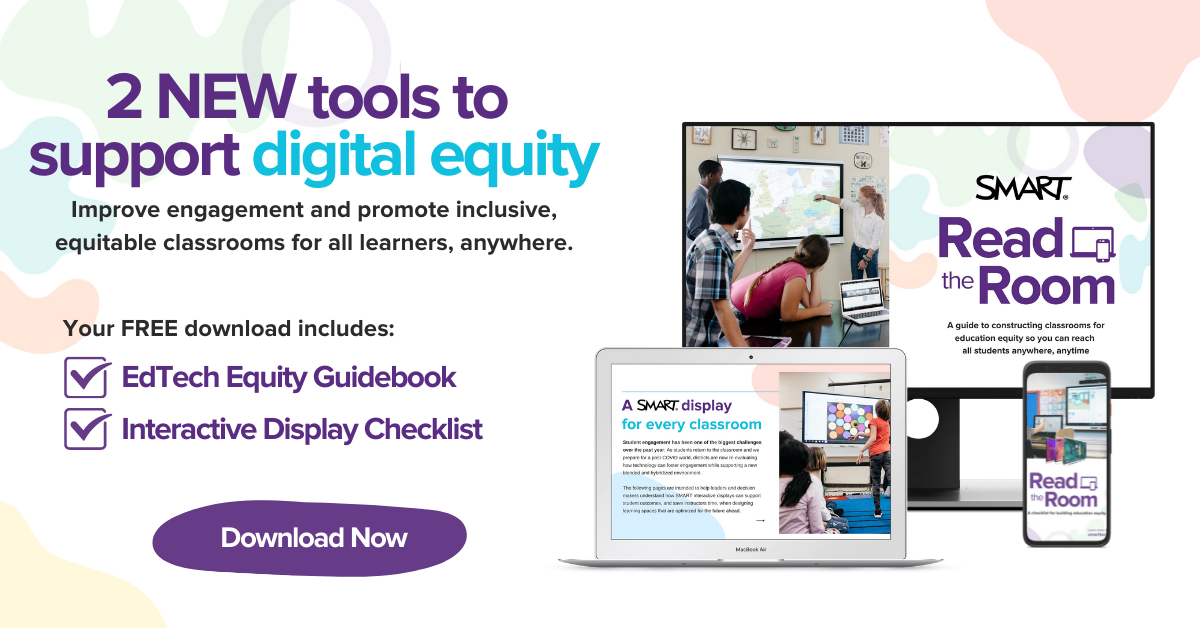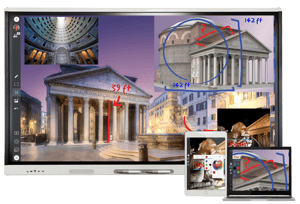 Get Connected
Bring together all the technology and content in your classroom seamlessly. SMART displays help teachers leverage your investments in student devices more meaningfully, while easily managing connected devices, content and learning experiences – both in and out of the classroom.
Get Simple
SMART displays are engineered for the simplicity teachers want, and they're easy to deploy and support. This means savings in training and support costs, less change and effort for teachers and a lower total cost of ownership. It's an investment you can count on for years to come.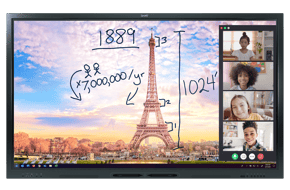 Get Engaging
With built-in Android™ and free, powerful lesson creation software including SMART Notebook®, your SMART Board® arrives ready to use. Includes a range of industry-leading teaching tools and a massive content library.
A SMART solution for

every learner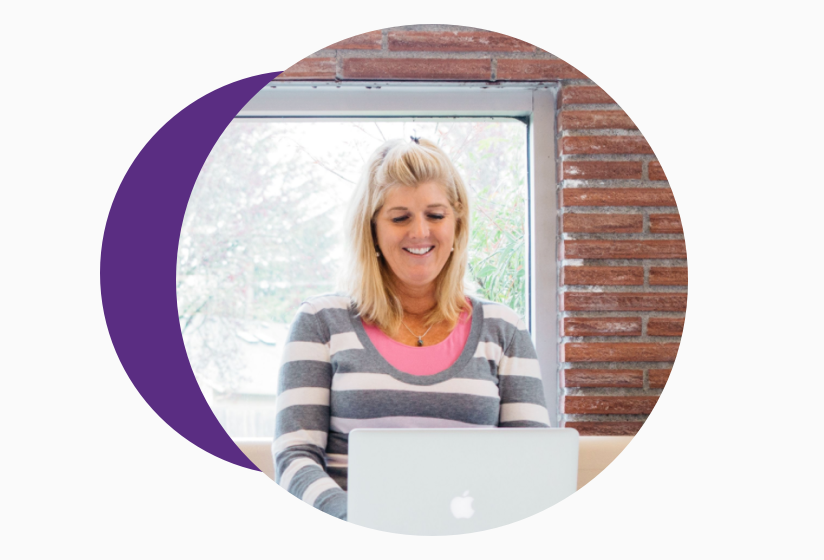 The EdTech Assessment Tool answers the question: are you leading or lagging? Rate your school's development, receive insights, and get suggestions to achieve better outcomes.