Join us to celebrate Maryland's soon-to-be college graduates in schools of education.
After the event, mentors and their protégés will work together throughout the spring and summer transition period. This critical partnership will support the new teachers as they are placed in their schools and undertake their teaching assignments.
- this event is invitation only-
Register now
Why attend?
This event conne
cts you in an authentic dialogue with other Maryland education leaders just like you.
Learn from one another through the exchanging of ideas, discussing challenges and envisioning the evolution of learning.
Dr. Deann M. Collins -

Deputy Superintendent of Teaching and Learning
Dr. Deann M. Collins leads the Maryland State Department of Education's charge to accelerate student achievement as the Deputy State Superintendent of Teaching and Learning. Dr. Collins has worked in the field of education for more than two decades. Most recently she served as the Director of the Division of Early Childhood and Title I Programs, and Recovery Funds for Montgomery County Public Schools (MCPS). She previously served as the Executive Director to the Deputy Superintendent for MCPS where she assisted in aligning the school system's goals, strategic planning, and major initiatives; analyzed data to inform strategic planning, and coordinated and facilitated professional learning for executive leaders. She has also served as a classroom teacher, staff development teacher, Pre-k -12 school improvement specialist, assistant principal, and principal. Dr. Collins is well known for her passion and interest in transformational leadership, equity, and school improvement. She earned her Doctorate in Educational Leadership from Bowie State University.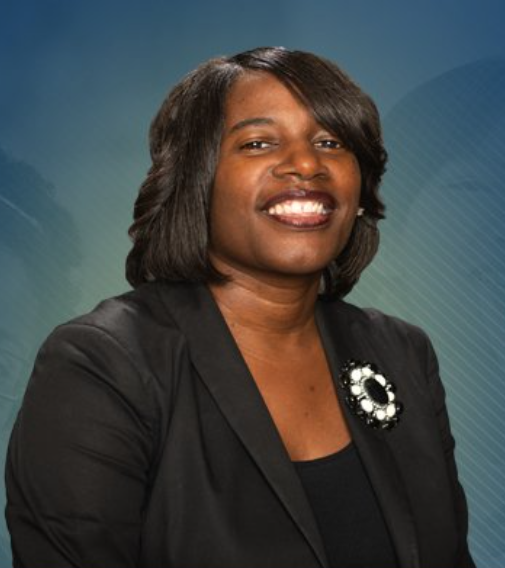 Brianna Ross -

2022 Maryland Teacher of the Year
Brianna has forged a reputation for being a passionate student advocate who views teaching as a "revolutionary act of love". Ross graduated from the University of Pittsburgh with a Bachelor of Science in Applied Developmental Psychology and a Master of Education in Curriculum and Instruction. With a certificate in Administration and Supervision from Loyola University of Maryland, Ross is pursuing a doctoral degree in Urban Educational Leadership from Morgan State University.
A former elementary school teacher, she now teaches sixth grade World History and serves as the Social Studies Department Chair at Deer Park Middle Magnet School in Randallstown, Maryland. As her school's equity liaison, Ross works to interrupt teacher biases and practices that perpetuate inequity while building teacher capacity to create inclusive classrooms. Ross writes social studies curriculum that highlights more diverse perspectives, connects historical topics to current events, and encourages students to find solutions to real-world problems. Each year, Ross coordinates a Summer Transition Program to support incoming sixth graders socially, emotionally, and academically as they prepare for the expectations of middle school. Ross was a New Leaders Council fellow in 2018 and worked with other changemakers to identify progressive solutions for a more sustainable and equitable future in Maryland.
As a teacher of Black and Brown students, Ross believes that teaching must be grounded in love. She knows that it is critical to create space where students of color can show up as their authentic selves and know that they are loved, valued, and seen.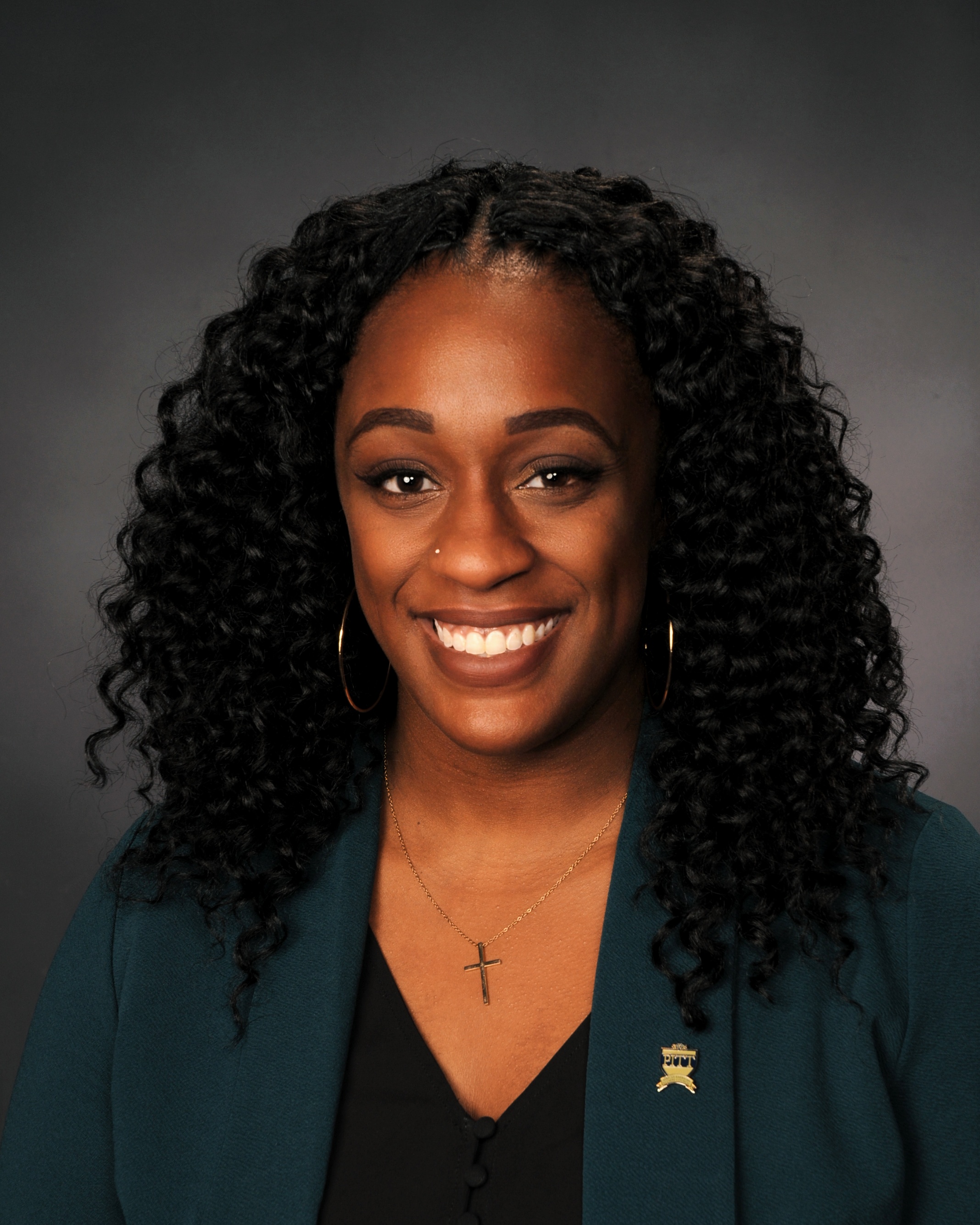 Sara Fidler, President MICUA
Sara Fidler is President of the Maryland Independent College and University Association (MICUA), a voluntary association of 15 private, nonprofit colleges and universities located in Maryland. MICUA provides public policy leadership and support of higher education, fosters cooperative efforts among colleges and universities, and serves as the official liaison between these independent institutions and the State and federal governments. In addition, Fidler serves as the Managing Director of the Independent College Fund of Maryland, which works with Maryland's business community to improve college access, choice, and opportunities by raising funds to provide scholarships and grants to students attending twelve independent institutions in the State.
For 18 years, prior to joining MICUA, Fidler served as Committee Counsel for the State Senate Education, Health, and Environmental Affairs Committee of the Maryland General Assembly. She also served as a Principal Policy Analyst for the Maryland Department of Legislative Services and Co-leader of the Education Workgroup.
Fidler serves as a member of the Governing Board of the Maryland Longitudinal Data System and as a member of the Maryland Higher Education Commission's Segmental Advisory Committee. Fidler is affiliated with the Maryland Government Relations Association (MGRA), the Maryland Business Roundtable for Education, the Greater Baltimore Committee, the National Association of Independent Colleges and Universities (NAICU), the NAICU State Executives (NAICUSE), the Council of Independent Colleges, the Coalition for College Cost Savings, and the Maryland Chamber of Commerce.
Fidler graduated from Duke University in 1997, earned a Juris Doctor from the University of Maryland School of Law, and was admitted to the Maryland Bar in 2001.

Regina Simpson, MSDE Management Associate
Regina Simpson has been working with the Maryland State Department of Education, Maryland Teacher of the Year Program for 20 years. Sixteen years ago she helped execute the Teachers of Promise Institute, a mentoring program that matches college/university students with award winning Teachers of the Year and Milken Educator Award winners. Regina attended public schools in Philadelphia, PA, and attended Virginia State College (now University) after graduating from the Philadelphia High School for Girls. Prior to moving to Maryland, she worked for RAND, a global Research and Development think tank located in Santa Monica, CA, and for Giorgio Beverly Hills as a Communications Coordinator before moving to Maryland to assist the Director of Communications for Cover Girl, a Procter & Gamble company. She resides in Baltimore County with her husband and two sons.


Lauren Byrd, Hickory Elementary School, Grade 1
Lauren Byrd is a 17-year veteran teacher who is committed to student success both inside and outside of the classroom. She believes the best learning happens through meaningful relationships built with students and families. Lauren, who currently teaches first grade at Hickory Elementary School, holds a master's degree from Loyola University as a reading teacher and a bachelor's degree in Early Childhood and Elementary Education from Juniata College. She has partnered with the Instructional Technology Team and English/Language Arts Department to work on pilot programs, curriculum teams, and teacher leadership committees to help serve the students and teachers of Harford County.

Dustin Thomas, Prince Street Elementary, Physical Education & Health, PreK-5
Dustin Thomas has taught Physical Education and Health in Wicomico County for 10 years and has earned a Master's Degree in Applied Health Physiology. Mr. Thomas gives back to his community by coaching, volunteering at local charity races, founding the Rhythm and Roots drum program, and creating a World Music class. Dustin has been awarded the McEducator Award, Extra Mile Award, Wellness Coordinator of the Year, and Hertrich's Cash for Class Community Choice Award. Dustin and Rhythm and Roots scholars have earned local and national recognition from WMDT, WBOC, Inspire One magazine, SHAPE Maryland, Hip Hop Public Health and the NBC Today Show.

Lauren Greer, St. Michael Middle High School, CTE/Science, Grades 9-12
Lauren Greer is a Career and Technology Biomedical Science teacher who empowers her students to recognize their individual strengths and talents. She earned a BS Degree in Environmental Science from Gettysburg College (2006) and received a MAT in Secondary Earth Space Science Education from Towson University (2010). Lauren is the PBIS Coach, Green Schools Committee Chair, Co-Advisor of the National Technical Honor Society, Biomedical Engineering Society faculty advisor, a member of the school's Equity Team as well as a digital leader for her school. She contributes to science curriculum writing as well as leads school-based and county-based professional development opportunities.

Teresa Beilstein, 2020 Maryland Teacher of the Year. South Shore Elementary School, Grade 3.
Teresa Beilstein is committed to fostering character, confidence and curiosity in her students. She has Master's Degrees from Walden University (2013 and 2011) and a Bachelor's Degree from Loyola College (2007). She is currently pursuing her Doctor of Education. A third-grade teacher at an International Baccalaureate school, Teresa focuses on interactive and cooperative learning. Teresa has developed and implemented science curriculum and assessments aligned to Next Generation Science Standards used throughout Anne Arundel County's 80 elementary schools. Earning National Board Certification in 2018, Teresa regularly participates in professional development and leadership opportunities. Teresa is the 2020 Maryland Teacher of the Year and the 2020 Washington Post Teacher of the Year.

Jasmine Benson, Washington Middle School, 6th grade Math

Goodness Nwaneri, Liberty Elementary School, Pre-Kindergarten

Tyrone Sampson, Saint Michaels Middle High School, 9th grade U.S. History and 8th grade Social Studies

Madeline Lentino, Middle River Middle School, 7th grade English Language Art

Kris Astle, Education Strategist SMART Technologies

Giancarlo Brotto, Global Education Advisor, SMART Technologies

Heather Schrader, Education Sales Consultant SMART Technologies
Regina Simpson, Management Associate, MSDE
Sara Fidler, President MICUA
Dr. Deann Collins, Deputy State Superintendent of Teaching and Learning, MSDE
Teacher & Student Wellbeing
Kris Astle, Education Strategist, SMART Technologies
Things I wish I knew going into my First Year of Teaching
Host: Brianna Ross, 2022 Maryland Teacher of the Year
Jasmine Benson, Mdeline Lentinoa, Goodness Nwaneri, & Tyrone Sampson
Life Outside the Classroom
Host: Teresa Beilstein, 2020 Maryland Teacher of the Year
Lauren Byrd, Lauren Greer & Dustin Thomas
Creating Space for Yourself
Brianna Ross, 2022 Maryland Teacher of the Year
Regina Simpson, Management Associate, MSDE
Heather Schrader, Education Consultant, SMART Technologies
Participating Universities