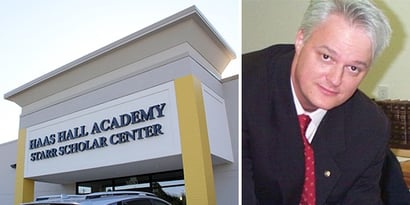 "Our test scores are the highest in the state of Arkansas for eight consecutive years.There is no doubt that SMART Technologies offered a great tool for us."
- Dr. Martin W. Schoppmeyer, Jr., Founder and Superintendent of Schools
Background
Haas Hall Academy's motto is "Every Scholar, Every Day—College Bound!" With a 100% graduation rate and a 100% college acceptance rate for the class of 2017, they're certainly living up to it. Founded in 2004, Haas Hall Academy is a public-enrolment charter school located in Fayetteville, Arkansas.
The school first introduced SMART projectors in 2006, and has achieved outstanding academic results for over a decade.
From 2008 to 2016, Haas Hall Academy students have consistently achieved the highest ACT test scores in the state. In 2016, Haas Hall Academy faculty decided to replace a variety of interactive white boards and projectors with SMART interactive displays to help students develop the teamwork and collaboration skills they need to succeed in life.
Results
Haas Hall Academy's scholars were excited to see new technology in their classrooms. The new 6000 series SMART Boards immediately increased student engagement with multi-media and game-based lessons. Plus, the capability to screen-share all sorts of devices to the new SMART Boards sparked classroom discussions and opened up new ways for students to show their work.
Haas Hall Academy Leads the State of Arkansas
Select 2017 Accolades
#1 ranked public high school in Arkansas for the sixth consecutive year

Recognized as a reward school by the Arkansas Department of Education for the fourth consecutive year. Top 5% in performance and top 5% in growth

100% graduation rate and a 100% college acceptance rate Select Scholar Academic Recognition • Seven scholars earn a perfect score of 36 on the ACT

Seven National Merit Finalists

Two National Hispanic Merit Finalists



Haas Hall Academy Use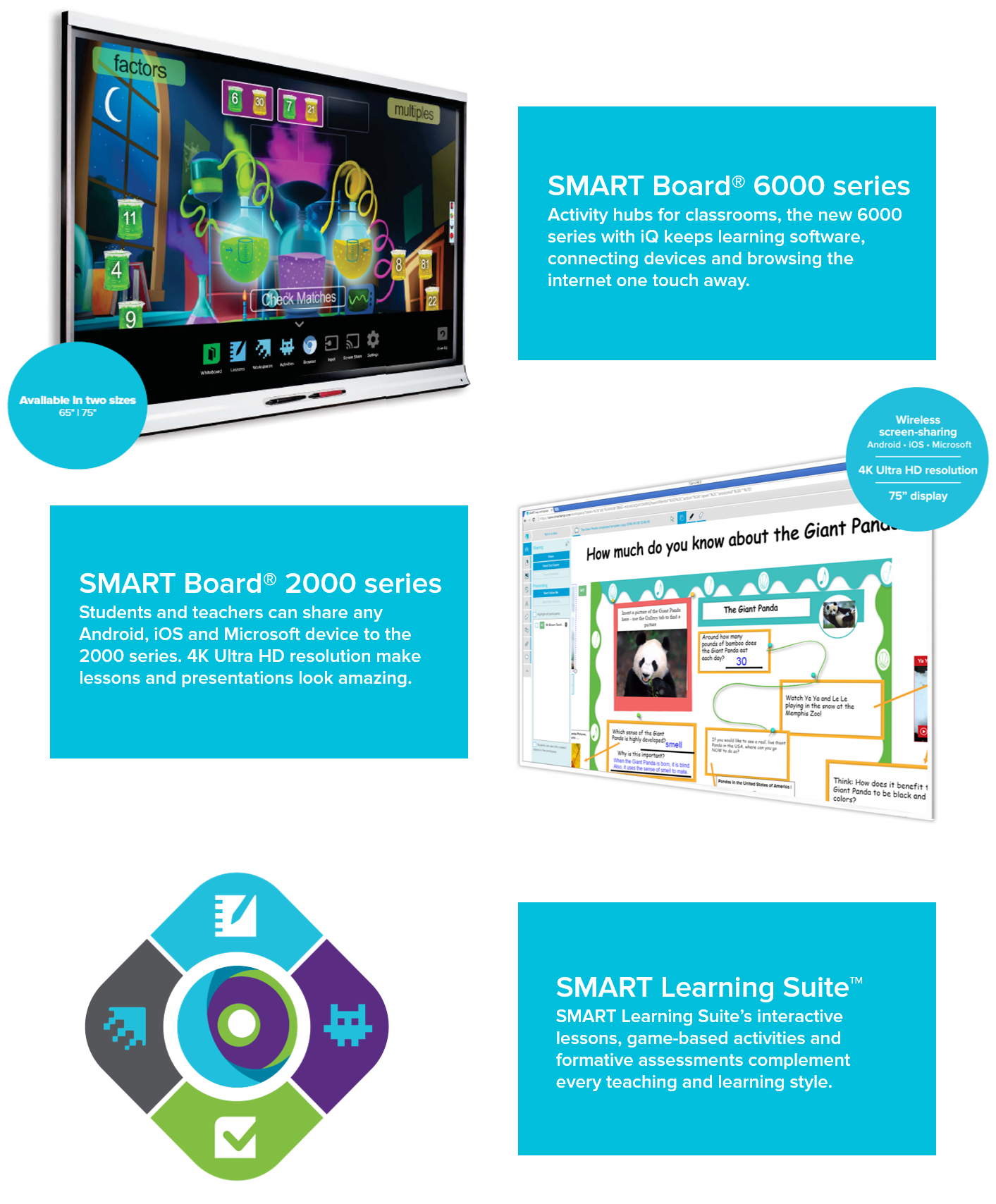 Installation and Training by Piraino Consulting
The Piraino Consulting team is a group of audio and video experts based in Arkansas that supply the latest classroom and business technologies, while providing the best customer service and support in the industry.
Piraino installed the SMART Boards at Hass Hall Academy and trained the teachers on how to use SMART Learning Suite.


New! Interactive Displays Buyer's Guide
Find the right technology for your classroom.