Contract Term Date: 12/06/23
Contract Expiration Date: 12/06/26
VENDOR INFORMATION:
Smart Technologies Corporation
Vendor ID: 1880411936200
HUB Type: Non HUB
RFO: DIR-TSO-TMP-424
Contract Status: Active
VENDOR CONTACT:
Phone: (432) 940-4101
VENDOR CONTACT:
Phone: (432) 940-4101
Contract Overview
SMART Technologies Corporation provides various education information technology (IT) products and related services. Customers can purchase directly through this DIR contract. Contracts may be used by state and local government, public education, other public entities in Texas, as well as public entities outside of the state.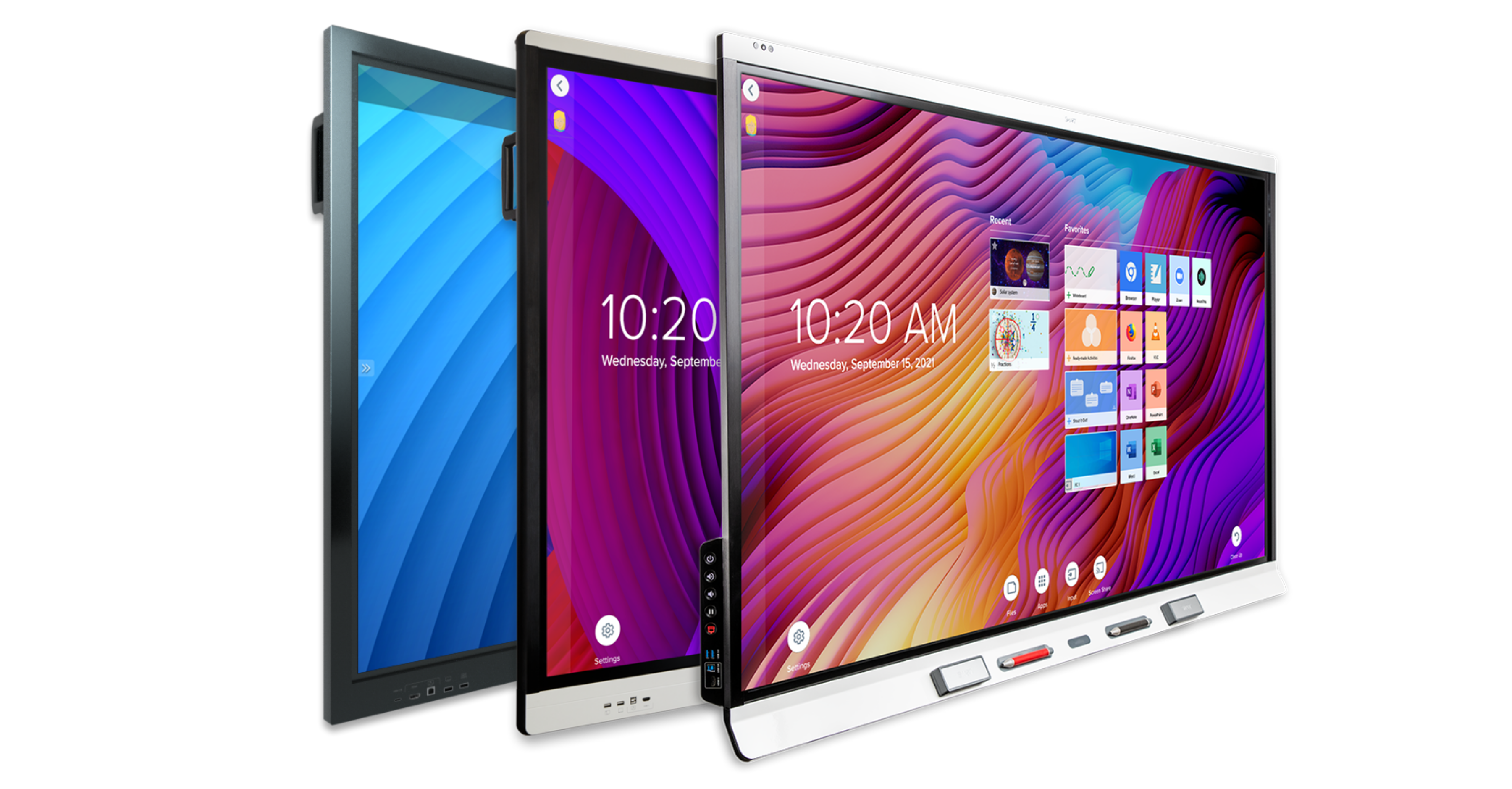 Contract Details & Ordering Information
How to Order

For product information and specifications

,

visit the

Smart Technologies Corporation

website.
For pricing, Reseller Vendors are available through this contract.

To obtain a quote or obtain product and pricing information, select from any Reseller Vendor contact listed below.
You can also contact SMART Technologies local representative Stephen Ford (

stephenford@smarttech.com

) who can direct you to your reseller of choice.

E-mail or fax your purchase order and quote form to your designated Reseller Vendor or reseller sales representative.

Note: Please reference the

DIR Contract Number DIR-CPO-4759

on your purchase order.
Reseller Vendor Contacts


Download Vendor List (.CSV)
SMART displays are WAY
more than whiteboards.

Say hello to a whole new world on your wall in 4k Ultra HD. Powered by iQ, you have built-in computing designed for education, with tons of easy, engaging teaching tools, cloud integration, and wireless screen sharing.

Connect and collaborate from anywhere with interactive whiteboard and lesson sharing to devices that students can markup with true two way annotation.

So every learner can navigate and interact with content feeling like they're in class no matter where learning happens. Now that's SMART!
Amplify learning (read more)



Tested and optimized to work anywhere in your classroom, a built-in microphone array provides high-quality audio for clear sound. Making it even easier to connect with students by capturing lessons for later review, video conferencing, and more.
Safe and easy app access (read more)



Many of the other guys don't offer an app store, instead leaving their customers to time-consuming and even risky app installation workarounds. With us, teachers can easily install their favourite apps from the SMART native app store loaded with curated apps for teaching and learning, all verified to work on SMART's iQ-powered displays, without sideloading or making a support call.
Multi-touch for Mac and more! (read more)



With up to 40 points* of precise simultaneous interaction and natural, intuitive tools and inking, SMART Boards offer a truly dynamic and collaborative experience. Not only is 40 points on Windows OS above all the other guys, experience a whopping 20 points of touch available on Mac OS (while most of the other guys offer only one point.)
The power of personalization (read more)



When almost all of the other guys offer "personalization" they mean being able to change the picture on your background...

When we say it, we mean easy access to personalized files and settings.
Teachers can log in to any SMART display, using any Google or Microsoft account, for simple, fast, and secure access to personalized iQ setup. This includes files, cloud storage, apps and lessons, favorites, bookmarks, and custom widgets.

Teachers can sign out of their profile with two clicks; resetting the display for the next user, while keeping their files and settings secure.
Discover the new generation of SMART Boards in a personalized demo today.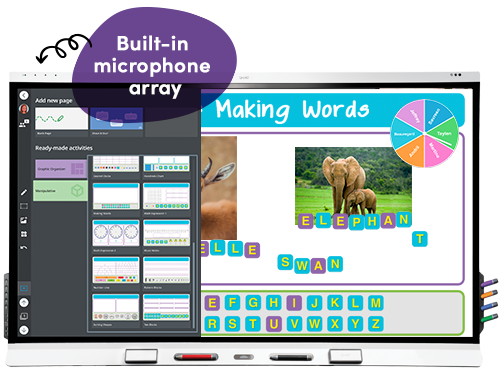 SMART Board® 6000S

The SMART Board 6000S® interactive display's advanced and affordable technology brings capability to the classroom without bringing complexity. It's simple to deploy and support, which means savings in training costs and time, less change and effort for teachers and fewer teacher support calls - all adding up to a lower total cost of ownership.
> Product Overview
SMART Board® MX

Teachers want power and simplicity, and the SMART Board MX
®
interactive display delivers. The MX's touch, digital ink, and personalization features make it an investment in interactivity you can count on for years to come. Its easy user experience
reduces training time and tech support costs.
SMART Board® GX

The SMART Board® GX interactive display provides the basics for getting started with interactivity, at an affordable price. The GX includes powerful teaching tools and a simple user experience. Connect devices, lesson content, and interactive learning in ways you've only imagined.
More solutions from
SMART Technologies
Software and Accessories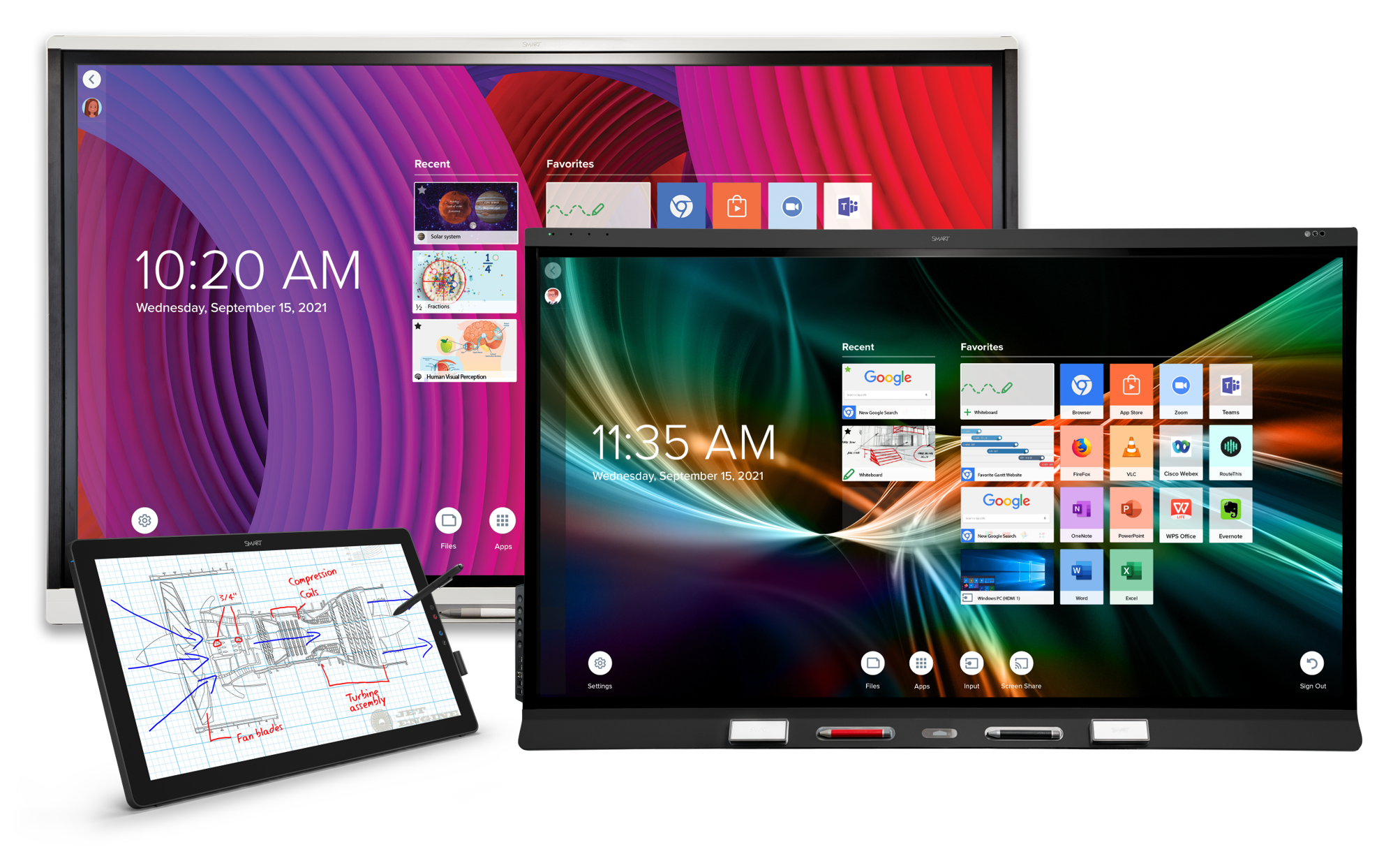 No cost, no subscription software is INCLUDED

When you buy a SMART interactive display, you're NOT stuck paying for expensive software.
SMART Boards are packed with lesson materials and no cost, no subscription required learning software that's ready to teach with – right out of the box.
As long as you've got a display, you've got built-in templates, interactive content, and a library of lessons.

Teachers can toggle a shared lesson from teacher-paced to student-paced and back again, anytime. Plus the power of iQ that keeps you current with automatic updates.
Now that's SMART

Grab your copy of the Interactive Display Buyer's Guide - a free resource to help make the most informed decision and see how all the EdTech options stack up.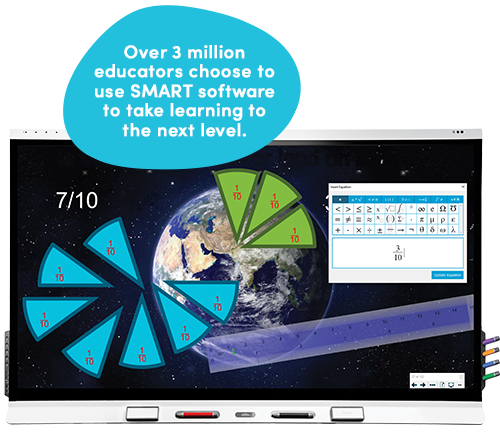 Discover the best interactive displays today.

#1 for quality and reliability.
Now that's SMART!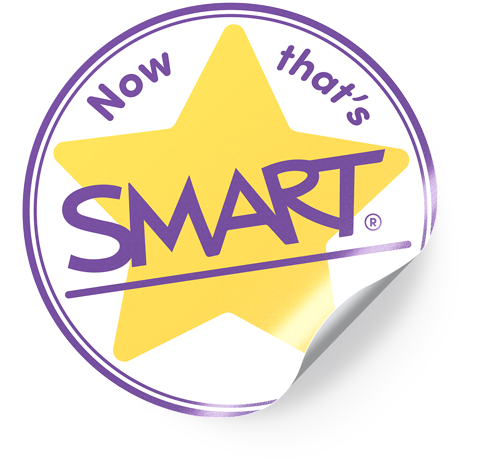 *Application and operating system dependent. Users can experience up to 40 points of touch on Windows OS, 20 on Mac OS and 10 on Chrome OS.