May 12-13
Frequently Asked Questions
Event Expectations / Code of Conduct
Event participants agree to behave and engage in a polite respectful fashion at all times.
All attendees, speakers, and other guests are expected to behave respectfully. Be kind to others. Do not insult or put down other attendees. Harassment and sexist, racist, or exclusionary jokes or comments will not be tolerated. Visitors agree to avoid using language that may be seen to be or to promote sexism, ableism, homophobia, transphobia, xenophobia, body shaming, cultural appropriation, racist or oppressive messaging in any way. The organizers reserve the right to remove any visitor displaying language of this nature.

We reserve the right to remove a participants at any time. We take all concerns seriously, and we will use our discretion in determining when and how to follow-up on reported incidents.
How do I login to this event?
To login, follow the guide to register on the event platform below:
Website: smarttech.com/360
Username: your email address (you will need to use the email address you used to register for this conference)
Password: Once on the homepage, click Login, then select New user? Set-up password - Create Password to get started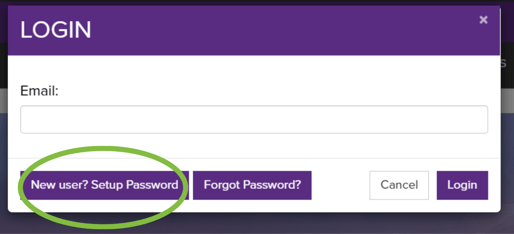 Is there a cost to attend this event?
There is no cost to attend, other than your time and curiosity; which we realize are both precious commodities, but we promise it will be worth it!
Do I need to download anything to attend?
You will need the latest version of Zoom to attend all the sessions. You can access the event using any device (laptop, mobile, iPad, etc.). Joining a live session in the auditorium may launch another browser/window.
Which browser is best for video streaming?
We recommend Chrome and Firefox.
What can I do to improve my video streaming quality?
Good internet connectivity will ensure high quality video streaming.
How does a virtual event work?
Use the login credentials received in your registration confirmation email. Once you login you will be taken to the virtual lobby and will be able to view welcome and instructional videos on how to navigate our virtual conference. Much like an in-person conference you will be able to watch presentations in the virtual auditorium and participate in Q&A sessions. There is also an interactive exhibit hall where you can visit a variety of booths and ask questions of company representatives via chat box or arrange a private chat via audio or video options or fill in the contact us form for a demo.
To allow you to connect with others, we have also created the Networking Lounge for you to participate in throughout each live event day. To add a little more fun to your day, we are also including gamification (i.e. a virtual scavenger hunt, leaderboard) where you can earn points for a chance to win prizes.
Can't find what you're looking for? Visit our General FAQs here
OR
Contact us at events@smarttech.com
Event in Collaboration With